Welcome to Flatland Drugs, your Community Pharmacy
Our mission is to work with you to create and implement the best individual health care plan you deserve. Together, we aim to help you live a longer, healthier and happier life.
BRINGING PERSONALIZED COMMUNITY-BASED HEALTH CARE BACK TO BRANDON, MANITOBA
At Flatland Drugs, our professional staff is dedicated to providing you with knowledgeable and thorough care. We are committed to meeting the needs of our patients while putting that personal touch into each and every visit.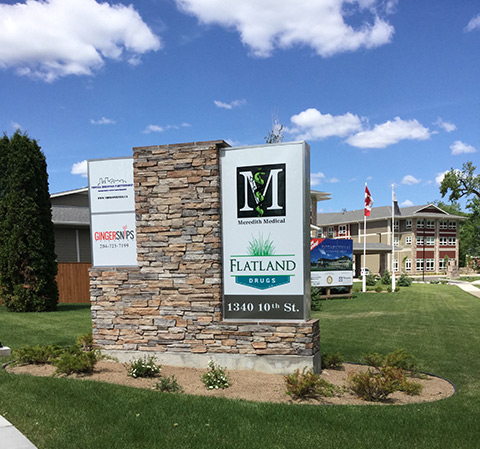 Pharmaceutical
We offer a full range of pharmaceuticals from prescription medications to behind the counter products. Let us prepare your medications in vials or our popular convenience packs.
Over-The-Counter
Flatland Drugs carries many over-the-counter items for your health and well being. If there is a specific item that you need that is not on our shelf, just let us know. We can usually have it for you by the next day.
General Services
Flatland Drugs is pleased to offer many services to our customers. We offer free prescription delivery, on -site injections, flu clinics, and free blood pressure monitoring. We can also provide free tax and medical expense reports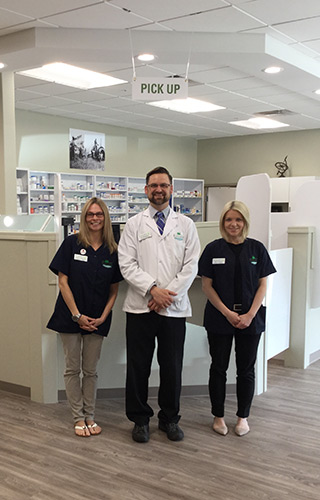 Prescription Filling
Our experienced staff will be happy to ensure appropriate and timely filling. Will work with your other health care team members to ensure continuity of care.

Free Delivery
If you can't make it to us, don't worry. We offer a complimentary prescription delivery service. We'll deliver your prescription to your door free of charge (within the Brandon area).

Medication Review
Bring in your prescriptions, over-the-counter medications and herbal products and we can discuss their balance with your personal health.

Patient Consultation
Pharmacist will provide personalized education and consultation on all medications and health issues.

Injection Services
Picking up your travel or shingles vaccine? Ask our staff about our injection service. Watch for the flu shot clinic coming each fall.

Medication Disposal
Bring in your old expired or unwanted medications and we will safely dispose of them for you. Please feel free to bring in your used sharps in appropriate sharps container for disposal as well.
Flatland Drugs.
Flatland Drugs
Unit B, 1340 10th St,
Brandon, Manitoba
Mon to Fri
9am – 6pm
Sat
9am-1pm
Sun
Closed
Phone: 204.727.0011
Email:
flatlanddrugs@gmail.com